Research Cafe: Jackie Stanmyre
Research Cafe: Jackie Stanmyre
Join the School of Graduate Studies as we engage in this interdisciplinary community of practice and dialogue about graduate students' innovative research in a friendly and low-stakes setting.
Research Cafe: Jackie Stanmyre
Graduate Student Organizations
February 7, 2024
3:00 - 4:00 pm
Event Description
Research Cafe: February 7, 2024
3:00 - 4:00pm
The Hatchery Innovation Studio, Alexander Library
169 College Ave., New Brunswick
Zoom option available.
~Snacks & coffee provided!~
Register to attend in person or on Zoom.
1.) "A latent class analysis of problem gambling risk factors among athletes who gamble" by Jackie Stanmyre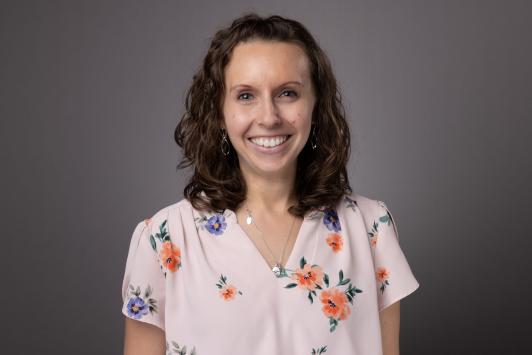 Abstract: In the past five years, almost 40 states nationwide have legalized sports betting, many offering the option to gamble at any time from mobile devices. This widespread and rapid expansion often has been absent a comprehensive consideration of the implications for problem gambling risk. Problem gambling can lead to adverse outcomes including bankruptcy, interpersonal problems, and mental health challenges, including suicidality. Problem gambling also is widely associated with co-occurring concerns including depression, anxiety, and substance use and impulse control disorders, as well as health problems and elevated rates of family violence. Among subpopulations likely to be affected by an increase in sports betting opportunities are athletes. This presentation will highlight preliminary findings of an examination of how risk factors cluster among athletes who gamble, identified by latent class analyses. The study uses an epidemiological sample of New Jersey residents and is guided by the Pathways Model of Problem Gambling, the foremost etiological framework in the field. Initial results suggest high rates of co-occurring disorders among athletes who experience the highest levels of problem gambling, suggesting the need for an expansion of gambling screening across healthcare access points utilized by athletes, as well as an increase in prevention and education efforts.
Speaker Bio: Jackie Stanmyre is a PhD candidate with research interests in addiction and co-occurring risk factors, particularly as they relate to gambling among vulnerable populations, as well as intervention development and evaluation. As assistant director of the Center for Gambling Studies, she provides daily oversight for grant-funded research projects primarily in (1) improving gambling screening and intervention and (2) analyzing sports wagering and online gambling activity among New Jersey residents, with consideration for the implications of problematic play. She has practice experience in the field of addiction and co-occurring mental health, having spent six years in clinical work, and is credentialed as a Licensed Clinical Social Worker (LCSW) and Licensed Clinical Alcohol and Drug Counselor (LCADC). Her ambition is to remain engaged in addiction-focused research, particularly given the many changes in the cultural climate regarding gambling and the resulting increase in vulnerability.
About Research Cafe
Research Café brings together the entire graduate student community of Rutgers University-New Brunswick/Piscataway campus to strengthen scholarly literacy and interdisciplinary research communication by providing a platform for budding researchers to connect, share their in-progress research or scholarship, and benefit from peer feedback in a friendly and low-stakes setting.
Research Café is a monthly, one-hour event to occur at rotating locations across the Rutgers New Brunswick/Piscataway campus (a Zoom option will be available, too). Each event will feature:
Presentations (10-12 min. each) from two graduate students from across disciplinary areas ranging from engineering and biology to history and anthropology.
A Q&A dialogue with peers and attendees.
Conversational time over refreshments and snacks.
Sign up to attend in person or on Zoom at https://grad.rutgers.edu/research-cafe.
---
Questions? Contact the program coordinators:
Sonal Gahlawat at sg1389@scarletmail.rutgers.edu, Briana Bivens at bb770@grad.rutgers.edu, and Ramazan Güngör at rg835@grad.rutgers.edu.