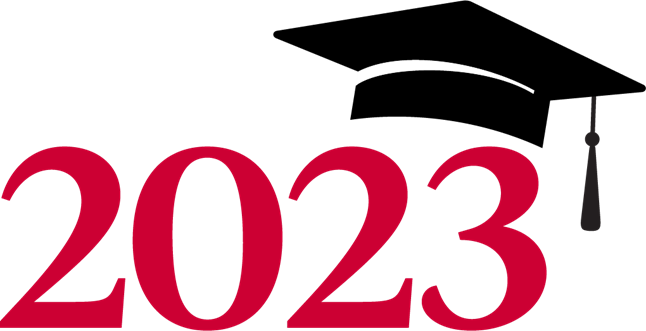 SGS Convocation
Friday, May 12, 2023
10:00 a.m. | Jersey Mike's Arena
Important Points
Graduates should arrive by 9:15 AM the latest. The celebration will begin promptly at 10:00 AM. 

Jersey Mike's arena is located on Livingston Campus, directions can be found here.

Graduates who earned their degrees in either October 2022, January 2023, or May 2023 are eligible to attend.

For May 2023 candidates, inclusion in the Convocation ceremony/Convocation Program Booklet should not be construed as verification of graduation.

All graduates will cross the stage, have their name called and be congratulated. Ph.D. graduates will also be hooded.

A reception will follow the ceremony. All are invited. Please see below for more details.

Guests who cannot come to campus will be able to view the ceremony through our live stream. See below for the link.
Guests
There is no limit to the number of guests you can invite, all are welcome. There are no tickets or registration required for you or your guests to attend. Guests with special needs will be allowed to sit in Section 105 on the main concourse level overlooking the arena floor and will be allowed to have one person with them for assistance. There is also an elevator for those who require assistance.
Academic Regalia
Academic Regalia for the 2023 Commencement and Convocation ceremonies is available for purchase beginning Monday, January 23. Purchase online through https://rutgersnb1.shopoakhalli.com/purchasewizard/Welcome. Order now through February 28 to receive an early bird discount!
Online orders offer these delivery options:
Ship to store for no extra charge. Must order by February 28 and may pick up at Barnes & Noble starting April 5.
Ship to home for an additional delivery charge. Ship to home ordering closes April 17.
Purchase regalia in-store and pick up online orders at Barnes & Noble on Somerset Street beginning April 5.
Grad Fair will be held at Barnes & Noble on April 5 & 6 from 10am-6pm. Join in the festivities, come for a complimentary professional headshot, and meet with representatives for purchasing class rings, diploma frames, personalized announcements and more!
Information for Graduates
Graduates who earned a Master's can find detailed instructions about the day's procedures here.
Graduates who earned a Ph.D. can find detailed instructions about the day's procedures here.
Information for Faculty
Faculty who are hooding their student should review the Instructions for Advisors Hooding Graduates.
Faculty who are not hooding graduates and wish to participate in the processional should wear regalia and arrive at the Jersey Mike's Arena by 9:30 a.m. Please proceed to the marshaling area for master's graduates and join the line with other faculty.
Guest Visas
For graduates who have guests coming from abroad and need a letter to accompany their visa application, visit the Rutgers Global guide here. Instructions on obtaining a graduation invitation letter are part of the guide.
Interpreting Services
American Sign Language (ASL) interpreters will be on stage during the ceremony.
Parking
There is no need to register for parking the day of our ceremony. Parking is free and readily available.
As you approach the Jersey Mike's Arena from Suttons Lane or Avenue E, parking attendants will direct you to nearby parking.
Accessible parking is available in the Green and Yellow Lots.  Accessible spaces are in the Green Lot alongside Jersey Mike's Arena. A ramp to walk to the arena is close to the accessible parking spots. 
Reception
At the conclusion of the ceremony, graduates and guests are invited to attend a lunch reception under the tent across the street from JMA. Individually packaged boxed lunches will be served and seating will be available.
Professional Photography
The School of Graduate Studies has partnered with Pro Pics to take professional portraits of all graduates during the ceremony. Photos will be available for purchase after the ceremony. There is no cost to have your photo taken and no obligation to purchase. If you would like to receive your photo proofs, please go to www.RutgersPhotos.com to submit your information. If you have any questions please contact Pro Pics at info@propicsusa.com.
Accessibility
The Jersey Mike's Arena is accessible so everyone can enjoy the event. Special needs seating is available on a first come first served basis. It is located on the main concourse when entering the arena. Please also note, special needs seating is limited only allowing one additional person to sit with a guest seated in that section. 
Livestream
The 2023 Convocation will be livestreamed.
A recording of the 2022 convocation is available, as is the Convocation program [pdf].