Research & Scholarship
SGS SUPER-GRAD fellow Erika McCarthy co-authored a recent paper that was featured on the cover of the Journal of Physical Chemistry entitled RNA Electrostatics: How Ribozymes Engineer Active Sites to Enable Catalysis. 
Read the full paper here 
Erika is a Summer 2020 RISE alum and 2021-2022 SUPER-GRAD fellow. Congratulations, Erika!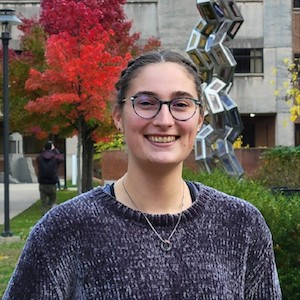 Related News