The School of Graduate Studies is committed to cultivating an inclusive environment where individuals from diverse backgrounds can grow, thrive, and succeed. As one of the nation's most diverse public research universities, we recognize that to reach our full potential as a graduate school, we must include and respect all the voices of our community.
We are proud of our successful pathway programs that pave the critical transition points from the undergraduate to graduate to post-degree levels. Our signature programs recruit and mentor graduate students from diverse backgrounds and develop initiatives to promote their success. We establish and maintain relationships with feeder schools, direct a nationally acclaimed undergraduate summer research program, and develop funding and professional support mechanisms for graduate students. Importantly, we collaborate proactively with the Graduate Director of each of our many graduate programs to recruit students who broaden participation and to develop individualized plans to support students from a wide spectrum of backgrounds. In addition, we provide opportunities for graduate students to enrich their experience through outreach and community engagement. 
We amplify our impact by actively participating in multi-institutional consortia to promote diversity in graduate education and to facilitate our students' successful transition to careers. 
Moreover, we serve as a resource for faculty to promote our common commitment to equity and inclusion. In addition to sharing best practices in recruitment, mentoring, and inclusive leadership, we provide support for the diversity, broadening participation, and broader impact components of training and research grants.
Our vision aligns with Rutgers' institutional embrace of diversity as a core value and President Jonathan Holloway's commitment to move equity from words to action.
Click here to keep up to date with the University Diversity Events Calendar and News.
Meet Our Team
Evelyn Erenrich, Associate Dean and Chief Diversity Officer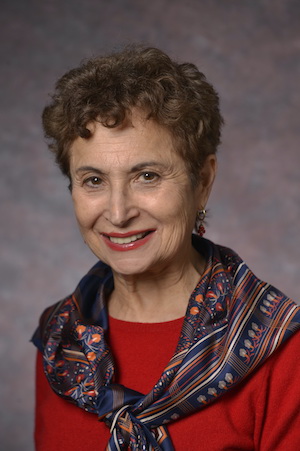 Dr. Evelyn Erenrich is Associate Dean for Recruitment and Retention and Chief Diversity Officer at the School of   Graduate Studies. Her current efforts focus on developing and implementing strategies to promote equity, access, and inclusive excellence in graduate education. During 21 years at SGS, she has overseen initiatives which have significantly increased the number of underrepresented students earning PhDs. She directs pathway programs including an undergraduate summer research program and serves as co-PI on NSF Research Experience for Undergraduates sites. In addition, she manages a substantial portfolio of fellowships to broaden participation in doctoral programs. Dr. Erenrich also serves as Rutgers lead on several multi-institutional consortia, including the Big Ten Academic Alliance's National Research Mentoring Network and the legacy NSF Northeast Alliance for Graduate Education & the Professoriate. Her current scholarship involves holistic admissions in graduate education and the role of mentoring in promoting academic and career success. Prior to her role at SGS, she served as an Associate Teaching Professor in the Rutgers Department of Chemistry & Chemical Biology, where she introduced curricular innovations and developed early intervention strategies for at-risk students. Before her work in academia, Dr. Erenrich was a research scientist and manager in industry, developing enzyme-based biosensors. She earned her PhD in Chemistry at Cornell University.
Dawn Lopez, Program Coordinator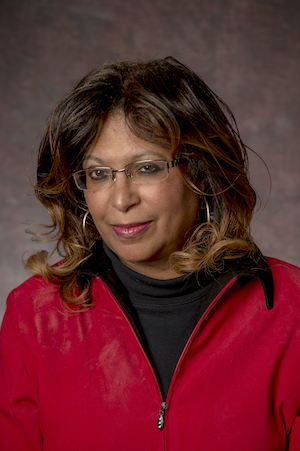 Dawn Lopez received both her Bachelor's and MBA degrees from Morgan State University, in Baltimore, Maryland. She has previously worked for numerous Fortune 500 Corporations in their sales, marketing and management departments. Dawn has been a Program Coordinator with the School of Graduate Studies for over 13 years. She has been instrumental in providing administrative support and recruiting initiatives which have significantly increased the number of underrepresented students earning PhDs. Dawn is efficient in the planning, coordinating  and execution of logistical and administrative support functions for the SGS and the RISE at Rutgers Summer Research program, along and with various s DEI initiatives.
Molly Basdeo Mountjoy, Graduate Assistant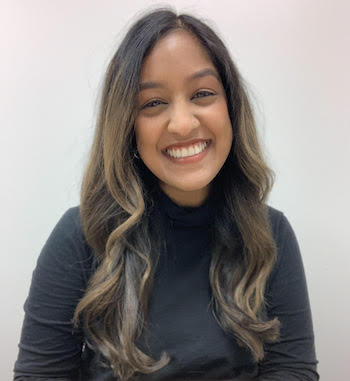 Molly is a PhD student studying education and social policy in the Edward J. Bloustein School of Planning and Public Policy. Her research interests include racial justice and educational equity, childhood poverty, U.S. rural student populations, and curriculum design and instruction. She joined the SGS DEI team in 2023 and focuses on initiatives to promote diversity, equity, and inclusion.
Navar Mercer White, Graduate Assistant
 Mercer received his bachelor's degree in chemistry from Vassar university and is now a 3rd year chemistry PhD student at Rutgers University. His research is focused on developing homogeneous electrocatalysts for hydrogenation reactions for cleaner and safer chemical synthesis methods. Mercer Joined the SGS DEI team in 2023 to help promote an inclusive environment in Rutgers graduate programs.
Dawn Ogali-Frederic, Graduate Assistant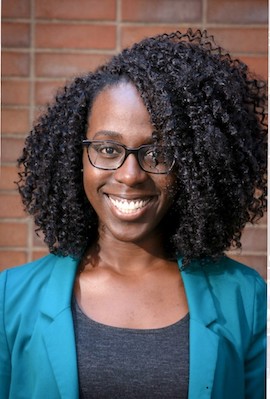 Dawn joined the SGS DEI team in January 2020 and is engaged in implementing and analyzing the various initiatives promoting diversity, equity, and inclusion. Dawn is in her fourth year of the PhD in Higher Education program at Rutgers - New Brunswick. Her research interests involve examining the higher education experiences of Black immigrants in the United States. 
Briana Bivens, Ph.D., Postdoctoral Research Associate
Briana Bivens (she/her) received her Ph.D. in Educational Theory and Practice and her M.Ed. in Educational Administration and Policy from the University of Georgia. Her work focuses on diversity, equity, and inclusion strategic planning, and she collaborates directly with graduate students to envision and create more equitable and affirming educational experiences. Informed by her doctoral work and her many years engaged in multi-issue community organizing, Briana's scholarship and advocacy explores community-based education, child and family care policy, and sustainability in transformative, justice-oriented social movements. Briana loves spending time with her two dogs, learning new board games, and reading speculative fiction that can help us imagine and create more just ways of being and living.