Professional Development
The School of Graduate Studies provides significant resources, programs, and opportunities for graduate professional development. Please visit the professional development resources available through SGS here.
 
We have previously sponsored graduate students to participate in the Compact for Faculty Diversity's Institute on Teaching and Mentoring. The Institute is the largest gathering of graduate students and postdocs of color in the U.S. During an intense four days, participants from all disciplines benefit from a wealth of professional development and networking opportunities and, moreover, gain a strong sense of encouragement and community.
Graduate students who are interested in participating in The Institute in 2022 and beyond should contact us.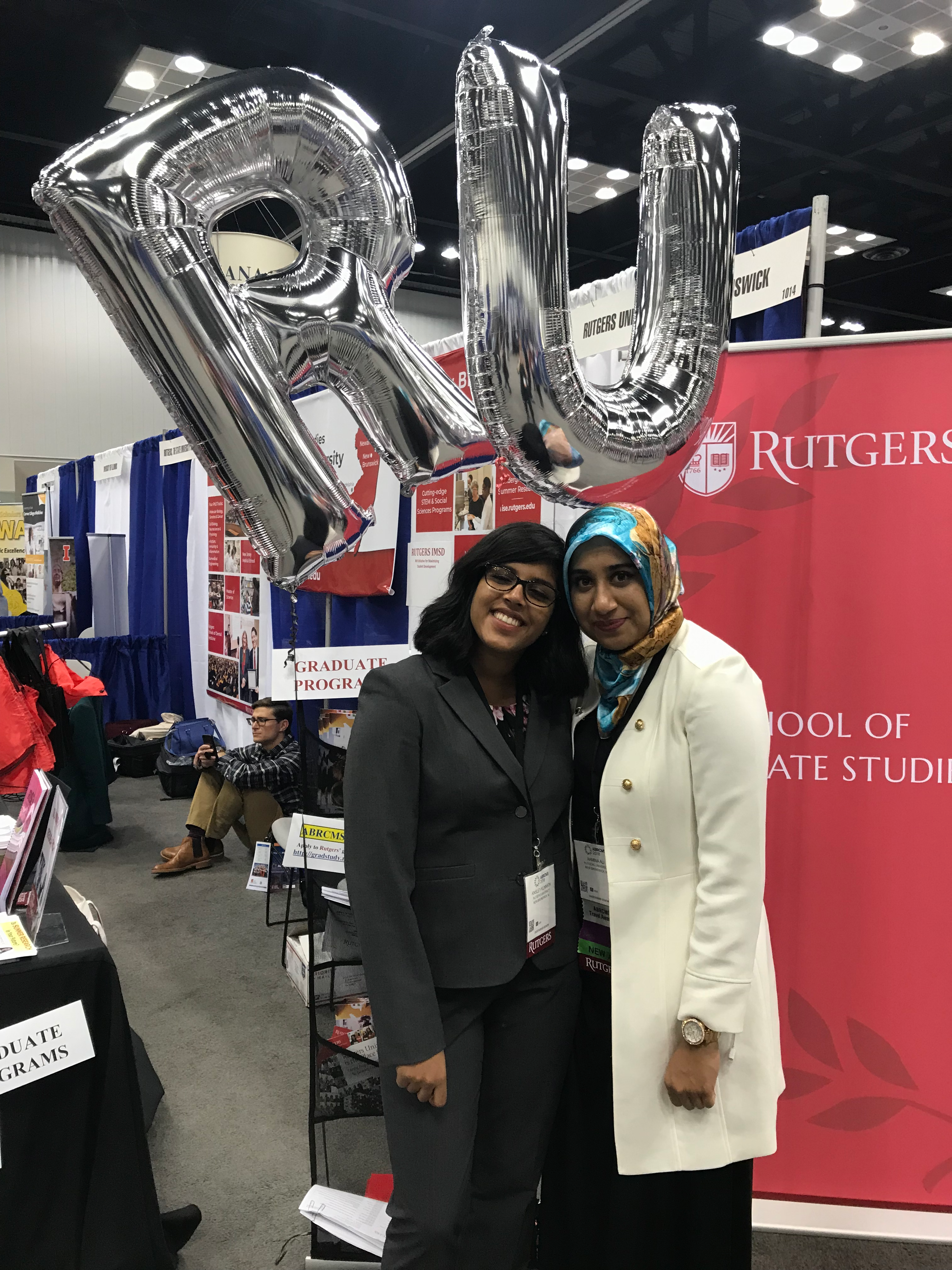 Mentorship
NRMN-CAN is a collaboration of the Big Ten Academic Alliance. Using an interactive case study-based curriculum, the program offers mentorship training, professional development, and grantsmanship coaching to graduate students, postdocs, and faculty in STEM and the social/behavioral sciences. Graduate students and postdocs take advantage of "Mentoring Up" workshops to learn to navigate more successfully their relationships with their mentors. They also benefit from workshops designed to enable them to be more effective mentors for undergraduate research students. Workshop participants cite enhanced research productivity and an improved student experience. In 2020, we were excited to introduce the opportunity to earn digital badges for successful workshop completion.
A recent attendee commented: "I had an incredibly positive experience—probably the best I've had since I arrived at Rutgers."
2020-21 mentoring workshops will be virtual.
Annual Mentoring, Diversity, and Inclusion Forum
Each spring, our office sponsors a half-day workshop for graduate students and postdocs who are committed to exploring and navigating the complex issues of diversity, equity, access, and inclusion in higher education. To Learn more about this series and conference leadership opportunities for students
Mentoring Undergraduates
Mentoring Up
Rutgers Recruitment Ambassadors
Graduate/Postdoctoral Outreach Recruitment Ambassador Program 
If you are interested in outreach, then help us recruit the next class of doctoral scholars. Represent us at the Rutgers exhibits at national research conferences and help with info sessions at undergraduate feeder schools or at your own graduate alma mater. We will train you to be an effective ambassador and provide materials and slides for presentations. Full travel funding is provided. Contact Dean Evelyn Erenrich for more info.
Graduate Student Organizations and Campus Resources
The official graduate student government at Rutgers-New Brunswick. Visit their site to find a list of Graduate Student Organizations (GSOs) and to find resources provided by GSAs.
Disability Services
The Office of Disability Services "provides reasonable academic accommodations for students with disabilities." They provide "necessary tools, resources and support for individuals with disabilities to become responsible decision-makers and self-advocates in charge of their own future." Please visit their site to register and access accommodations. 
Counseling Services
Rutgers counseling services are provided by Counseling, Alcohol and Other Drug Assistance Program & Psychiatric Services (CAPS). Besides standard counseling and therapy options, CAPS also provides weekly workshops and sessions dedicated to graduate-related issues. 
Food Pantry
The Rutgers Student Food Pantry serves exclusively to Rutgers undergraduates and graduates. They are located at 39 Union St, New Brunswick. Visit their website to make an appointment.