Research Cafe: Mehdi Kushkestani, Melissa Dreier & Victoria Stiritz
Research Cafe: Mehdi Kushkestani, Melissa Dreier & Victoria Stiritz
Join the School of Graduate Studies as we engage in this interdisciplinary community of practice and dialogue about graduate students' innovative research in a friendly and low-stakes setting.
Research Cafe: Mehdi Kushkestani, Melissa Dreier & Victoria Stiritz
Graduate Student Organizations
September 20, 2023
3:00 - 4:00 pm
Event Description
Research Cafe: September 20, 2023
3:00 - 4:00pm
The Hatchery Innovation Studio, Alexander Library
169 College Ave., New Brunswick
Zoom option available.
~Snacks & coffee provided!~
Register to attend in person or on Zoom.
1.) "The relationship between drug use, sleep quality and quality of life in campus students" by Mehdi Kushkestani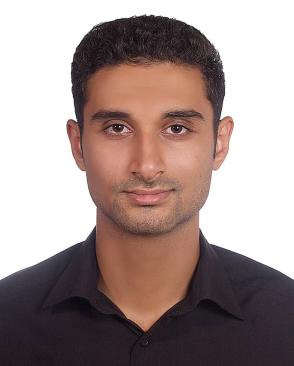 Abstract: Introduction: The prevalence of drug use and poor sleep quality has been on the rise among university students, impacting their overall quality of life. In light of these concerns, this study aimed to investigate the relationship between drug consumption, sleep quality, and quality of life among students residing in the dormitories of Allameh Tabataba'i University. Methods: This descriptive-correlational study involved a randomly selected sample of 240 females and 180 males living in the student dormitories. The participants completed three questionnaires: the Pittsburgh Sleep Quality Index (PSQI) to assess sleep quality, the Alcohol, Smoking, and Substance Involvement Screening Test (ASSIST) to evaluate drug use, and the 36-Item Short-Form Health Survey to measure their quality of life. Data analysis was performed using SPSS 21 software, with a significance level set at p<0.05. Results: The results revealed a significant negative relationship between the level of quality of life and the use of tobacco (p=0.037) and sedatives (p=0.004) among the students. Additionally, the study found a significant and negative association between students' sleep quality and the consumption of tobacco (p=0.011), sedatives (p=0.001), inhalants (p=0.048), and other drugs (p=0.028). Conclusions: The findings indicate that drug consumption among university students adversely affects sleep quality and overall quality of life, thus impacting the overall community health. Addressing these issues is crucial for promoting a healthier and more productive university environment.
Speaker Bio: Exercise physiologist researcher
2.) "Breaking down teen social media use, mood, and mental health: An individualized approach" by Melissa Dreier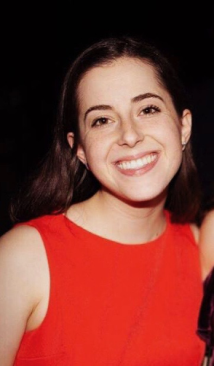 Abstract: Many stakeholders are sounding alarm bells about the relationship between teenage social media use and mental health. Yet research findings on this topic to date are mixed, and emerging research highlights that individual differences are likely at play. My research seeks to understand how adolescents' mood may be affected by social media use on a daily level and how they use social media (i.e., more or less) in response to their mood. I have also sought to understand these patterns—not just overall—but for individual adolescents over long periods of time, using technologies that monitor social media use behaviors and mood in real time. My findings indicate that most adolescents do not experience changes to mood on daily level when they use/check social media more and they do not alter their behaviors when they are feeling down or blue. Some adolescents do check it more when it brings up positive emotions—highlighting that for some it may be more rewarding. My findings broadly highlight that—on a daily level—social media does not seem to affect adolescents' mood. However, most adolescents do not self-regulate social media use based on their mood, which could have downstream consequences.
Speaker Bio: Missy is a 3rd year Ph.D. student in Psychology at the School of Arts and Sciences, where she works with Dr. Jessica Hamilton in the Hamilton Lab. Missy's research broadly seeks to understand why teenagers do things that are not in their own best interest. In graduate school, most of Missy's research has focused on how adolescents use social media (how long they spend on it and how often they check it) in relation to their mood (i.e., how they feel). Her upcoming dissertation project will seek to understand how adolescents regulate (or cope with/work through) emotions after negative experiences on social media and whether different coping styles predict different mood patterns. Prior to coming to Rutgers, Missy worked for two years as a research coordinator at Massachusetts General Hospital and completed her undergraduate degree in Psychology, along with minors in Theater and French, at Harvard University.
3.) "Modeling Impulsivity through Negative Urgency By Repurposing Operant Avoidance" by Victoria Stiritz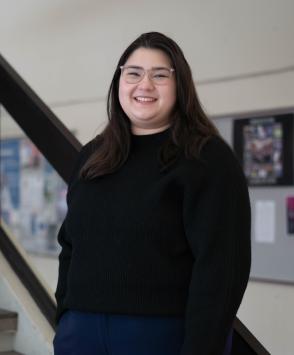 Abstract: Suicide rates among veterans have climbed notably higher than that of civilians over the past 20 years. Suicidality is complex, with a plethora of factors contributing to its development. Impulsivity has been identified as a risk factor, yet is multifaceted itself. Negative urgency is a dimension of impulsivity that encompasses experiencing strong impulses during negative emotional states. Given that military personnel are subject to periods of prolonged or extreme stress, studying how and why negative urgency may be exacerbated in these circumstances can lead us to new developments to keep our troops and veterans safe. Currently, there are few behavioral paradigms to assess negative urgency in rodents. Our lab has piloted the repurposing of operant lever-press avoidance to measure negative urgency. Briefly, the rodent must learn to press a lever in response to a warning cue to avoid foot-shocks. To examine whether this paradigm can detect impulsivity, a subset of the animals sustained a mild traumatic brain injury (mTBI), a condition where impulsivity is a commonly reported symptom. Results between contingent and non-contingent paradigms will be compared to assess paradigm efficacy. Ultimately, this study will aid us in understanding behavioral traits that might contribute to the untimely death of veterans.
Speaker Bio: Victoria is a third-year Ph.D. Candidate at the Neurobehavioral Research Laboratory at the East Orange VA Medical Center under the mentorship of Dr. Kevin Beck. She is a bona fide Scarlet Knight, graduating from Rutgers-New Brunswick in 2021 as an Honors College and LSAMP Scholar, and now at RBHS-Newark for her graduate training. Her scientific interests lie primarily with military-focused topics, including addiction and neurotrauma. Outside of the lab, Victoria enjoys reading, powerlifting, and over-complicated caffeinated drinks.
About Research Cafe
Research Café brings together the entire graduate student community of Rutgers University-New Brunswick/Piscataway campus to strengthen scholarly literacy and interdisciplinary research communication by providing a platform for budding researchers to connect, share their in-progress research or scholarship, and benefit from peer feedback in a friendly and low-stakes setting.
Research Café is a monthly, one-hour event to occur at rotating locations across the Rutgers New Brunswick/Piscataway campus (a Zoom option will be available, too). Each event will feature:
Presentations (10-12 min. each) from two graduate students from across disciplinary areas ranging from engineering and biology to history and anthropology.
A Q&A dialogue with peers and attendees.
Conversational time over refreshments and snacks.
Sign up to attend in person or on Zoom at https://grad.rutgers.edu/research-cafe.
---
Questions? Contact the program coordinators:
Sonal Gahlawat at sg1389@scarletmail.rutgers.edu, Briana Bivens at bb770@grad.rutgers.edu, and Ramazan Güngör at rg835@grad.rutgers.edu.