Announcements
Dear Members of the Rutgers–New Brunswick and RBHS Communities, 
As Dean Jerome Kukor retires after many years of dedicated service, we are pleased to announce the appointment of Dr. Henrik Pedersen as Interim Dean of the School of Graduate Studies (SGS) effective July 1, 2021.
Dr. Pedersen currently serves as Associate Dean for Academic Programs at the School of Engineering (SOE) and as Professor of Chemical and Biochemical Engineering. In his role as Associate Dean, Dr. Pedersen has made significant contributions to the SOE, including leading the successful re-accreditation of the undergraduate engineering programs; developing international educational partnerships; strengthening experiential opportunities for students; and helping coordinate university-industry collaborations in engineering research and education.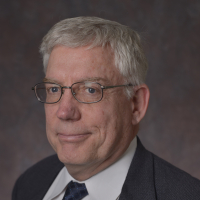 Dr. Pedersen joined Rutgers in 1978 as an assistant professor and then associate professor, and later held roles as Director of the Chemical and Biochemical Engineering Graduate Program; Chair of the department; and Principal Investigator of the University's NSF Pharmaceutical Engineering Training Program, which was subsequently developed into a masters-degree track within the engineering graduate program. He also served as Director of the NIH Biotechnology Training Program for nine years. He is an established author and co-author with extensive publications on research into fiber optic chemical sensors, an area in which he is the co-holder of two patents; and applications of bioprocess technology to a variety of higher plant systems. He has taught a prolific range of undergraduate and graduate courses both as a Rutgers professor and as a visiting professor at Princeton University and the University of the Philippines; and has served as principal graduate thesis advisor to 52 M.S. and Ph.D. students.
Dr. Pedersen holds a B.S. in Chemical Engineering from the University of Rochester, and a M.S., M. Phil and Ph.D. in Engineering and Applied Sciences from Yale University. He was a visiting scientist at the ETH-Zurich, Switzerland prior to joining Rutgers.
We are confident that Dr. Pedersen will ably lead the SGS and look forward to working with him in this new role. We remain extremely grateful to Dean Kukor for his outstanding leadership of SGS and wish him the best of luck in his retirement following 13 years as Dean and 24 years as a Rutgers faculty member.
Please join us in welcoming Dr. Pedersen to his new role. 
Sincerely,
Christopher J. Molloy, Ph.D.
Chancellor, Rutgers University–New Brunswick
Brian L. Strom, MD, MPH
Chancellor, RBHS
Executive Vice President for Health Affairs, Rutgers University
Related News