Biomedical and Health Sciences - Master's Degree Programs
Body
Welcome to the Master's Degree Program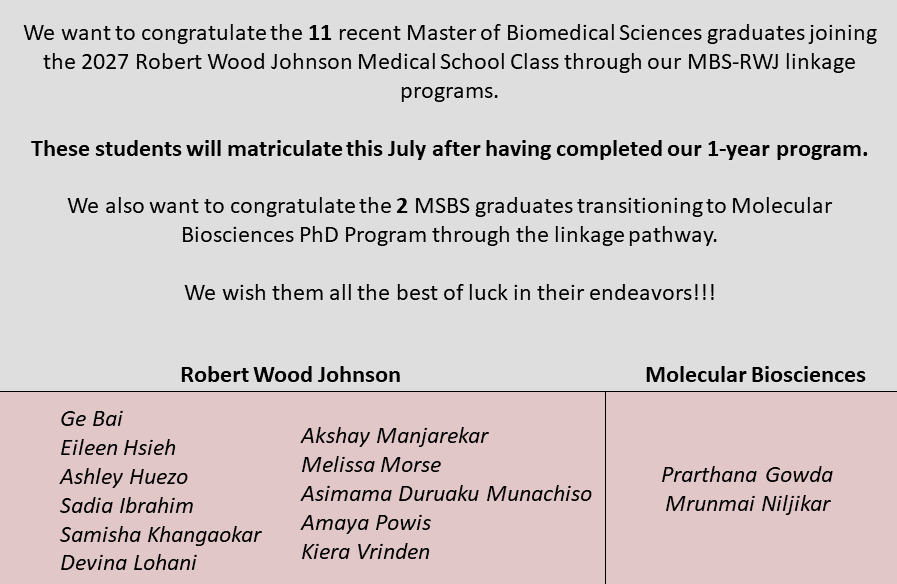 Our interdisciplinary program at Rutgers University School of Graduate Studies in New Brunswick, NJ is designed to meet the diverse needs of our talented graduate students. Many of our Master's Program students are admitted because of their experience and interest in pursuing careers in the biomedical sciences or a health-related profession, especially medicine. If you have a solid undergraduate record, then our comprehensive curriculum is tailored to you.
To advance in your career, you may need additional coursework and academic guidance to achieve your professional goals. As designed, our full-time Master's Program takes as little as one year for graduate students to complete. Part-time graduate students have up to four years to finish all the required courses.   
Focusing on the basics of medical sciences, our Master's Program offers courses such as anatomy, physiology, pharmacology, microbiology and immunology, and medical biochemistry. Taught by Robert Wood Johnson Medical School (RWJMS) faculty, these courses are designed to approach the rigor of a medical school curriculum.