Biomedical Sciences – MS
Body
About Our MBS Program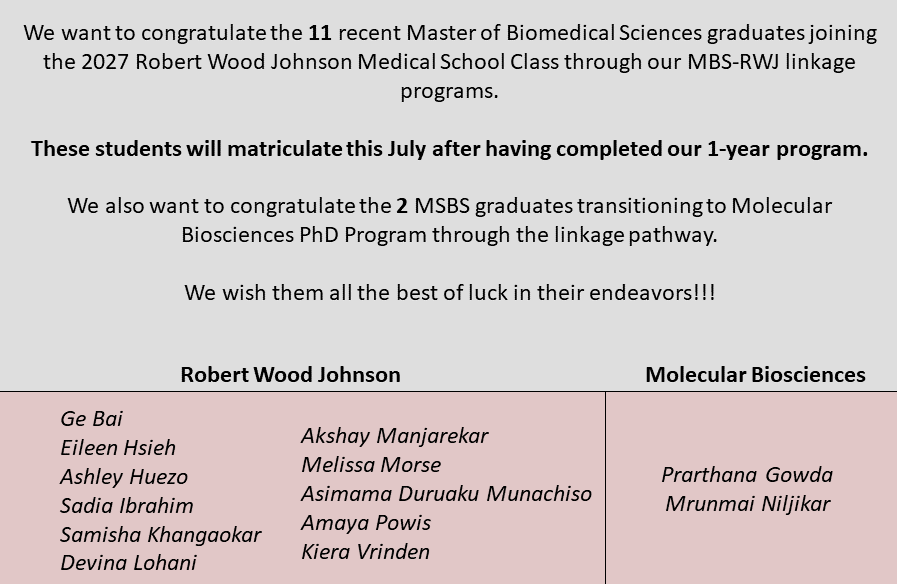 Our interdisciplinary program at Rutgers University School of Graduate Studies in New Brunswick/Piscataway, NJ is designed to meet the diverse needs of talented students who have an interest in pursuing a career in the biomedical sciences or a health-related profession, including medicine. The comprehensive curriculum is tailored to students who have a solid undergraduate record but require additional coursework and guidance to achieve their professional goals.
As designed, the program takes as little as one year to complete for students attending full-time. Part-time students will have up to four years to complete all requirements. Focusing on the basics of medical sciences, our Master's Program offers courses such as Anatomy with cadaver dissection, Physiology, Pharmacology, Microbiology and Immunology, and Medical Biochemistry. Taught by Robert Wood Johnson Medical School (RWJMS) faculty, these courses are designed to approach the rigor of a medical school curriculum. A distinctive feature of this program is the opportunity for personal interaction with RWJ Medical School faculty.
To complete the MBS degree, students are paired with faculty mentors to conduct their individual Capstone research projects. Students may choose their mentors from any department in RWJ Medical School, thus, taking advantage of the wide range of clinical activities. Other hallmarks of the program are: (1) one on one mentorship, (2) access to academic assistance through our Cognitive Skills program, and (3) pre-admission counseling for medical, other health profession or graduate school. 
Our MSBS Degree Option 
The Master of Science in Biomedical Sciences (MSBS) requires the completion of a laboratory based research thesis. Students may enter the program on either a full- or part-time basis.  Full time students will complete the degree in typically 2-3 years. Part-time students will have up to 4 years to complete all requirements.
Important Links for Current MBS Students
Virtual Open House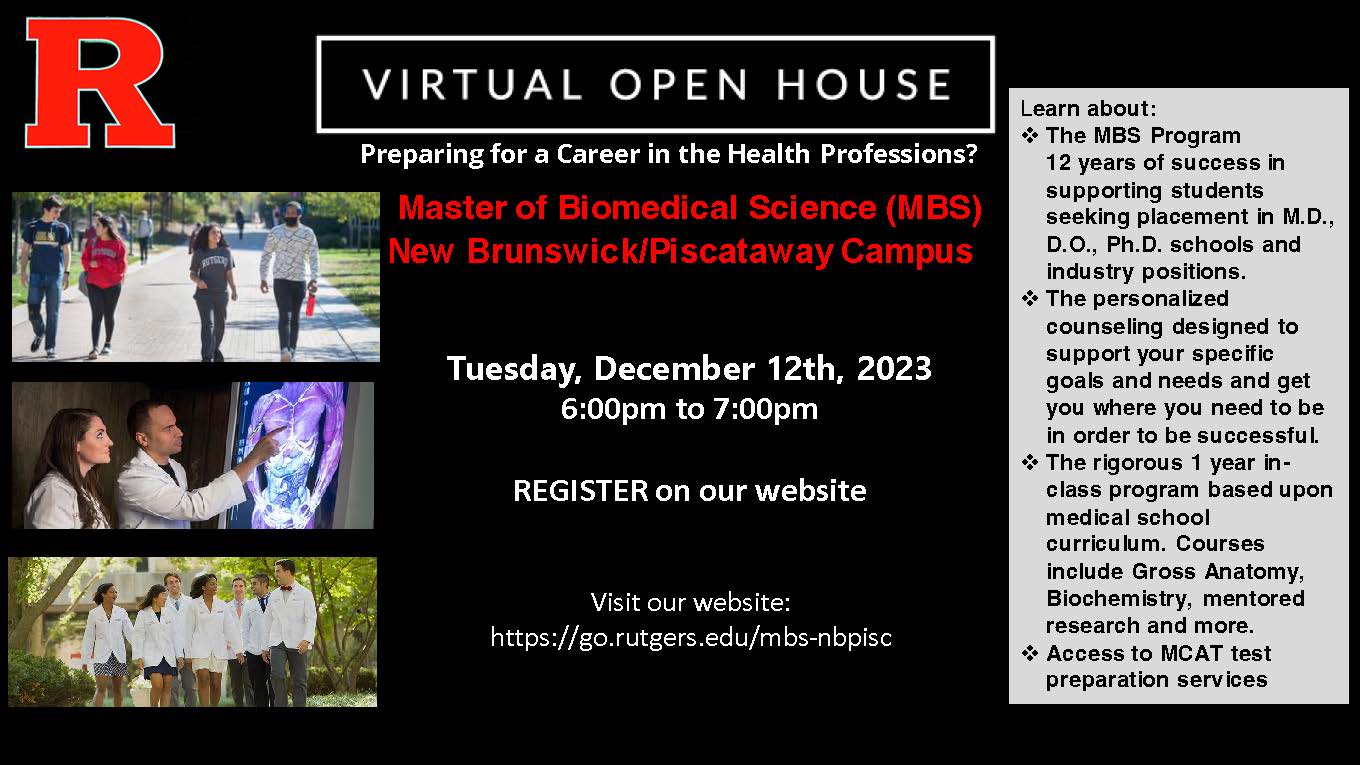 Our Program Directors
Director of MBS and Assistant Professor
Smita Thakker-Varia Ph.D.
Assistant Dean for Graduate Academic and Student Affairs, Director of MBS, and Associate Professor