Meet Our IMSD Leadership at Rutgers
Since 1996, the IMSD program at Rutgers University (previously named the Rutgers University Pipeline Program) has supported the training of more than 100 Ph.D. trainees. Our graduates are pursuing careers that include: research and/or teaching in academic institutions; research and management in biotech, pharmaceutical, and other research-based industries; science writing and consulting; research, administration, and science policy in government agencies; medicine.
Loren Runnels, Ph.D.
Principal Investigator and Director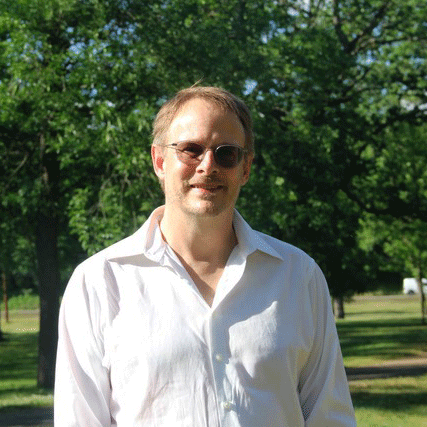 Loren Runnels, Ph.D.
Professor, Department of Pharmacology
B.S., Colorado School of Mines
Ph.D. Stony Brook University
Postdoctoral Training: Harvard Medical School
Dr. Runnels began his independent research career in 2002 at Rutgers–Robert Wood Johnson Medical School. A major focus of his lab was focused on understanding the function and regulation of TRPM7 in early embryonic development and later in adult when the channel controls vertebrate Mg2+ homeostasis. His laboratory also investigates the pathophysiological contribution of the channel to heart disease, stroke, neural tube closure defects, and cancer. Dr. Runnels has a strong interest and commitment to graduate education. He teaches a number of graduate-level courses and is a co-course director for Rutgers University Graduate Programs in Molecular Biosciences Core Course, "Fundamentals of Molecular Biosciences." This is a six-credit course covering a range of topics from genetics, biochemistry, molecular biology, immunology, and developmental biology. 
Throughout his years at Rutgers, Dr. Runnels also contributed to Rutger's University's commitment to diversity in its graduate programs by working on admissions and interview committees for diversity programs. He was a PI on the Bridges to the Doctorate: UPR to Rutgers Program with Dr. Langer. In 2021, he joined as a PI with Dr. Langer and Dr. Haimovich on a T32 IMSD training grant. Over the last couple of years, Dr. Runnels also developed a Student Coaching Program for 2nd-year students to support 1st-year graduate students transitioning into our graduate program. In addition, he leads professional development workshops for graduate students sponsored by Rutgers School of Graduate Studies called "EmpoweRU Leadership Workshops," which cover a range of themes including stress and anxiety, goal setting and time management, and leadership training. 
Beatrice Haimovich, Ph.D.
Program Co-Director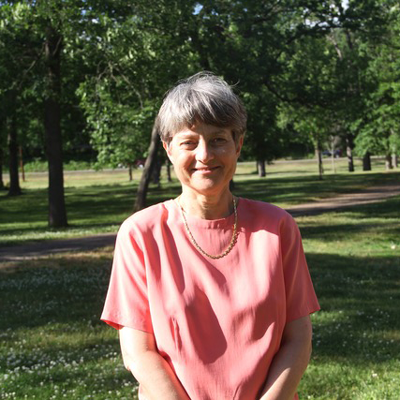 Associate Professor, Department of Surgery
B.S., Tel Aviv University, Israel
Ph.D., University of Pennsylvania, Philadelphia
Postdoctoral Training: University of Pennsylvania, Philadelphia
Dr. Haimovich joined Rutgers-Robert Wood Johnson Medical School in 1992. The focus of her laboratory has evolved through the years from efforts to uncover molecular mechanisms that regulate platelet spreading to leukocyte biology. Most recently she contributed to the discovery of intracellular signaling pathways that are activated in human leukocytes challenged with Toll-like receptor ligands in vivo, in vitro, and in patients.
Dr. Haimovich has been involved with graduate students teaching and is the director of a mini-course focused on the role of Toll-like receptors in health and disease. Dr. Haimovich's involvement with underrepresented student's education began in 2011 when she joined Dr. Langer as Co-PI of an R25 NIH-funded IMSD grant. She takes great pleasure and pride in working and mentoring students.
Jerome A. Langer, Ph.D.
Program Co-Director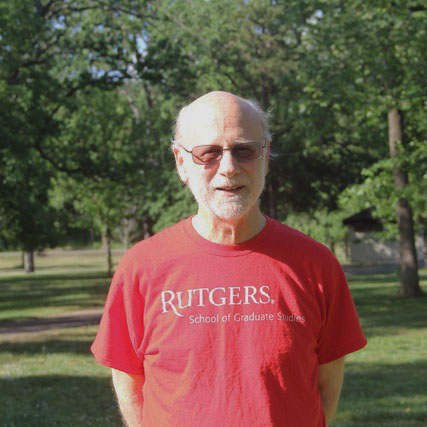 Associate Professor, Department of Pharmacology
B.A. Lawrence University (Wisconsin)
Ph.D. Yale University
Postdoctoral Training: University of California-Los Angeles; Roche Institute of Molecular Biology
A biophysicist by training, Dr. Jerry Langer's research has focused on the early immune response to viruses, advancing our understanding of interferons and their receptors, as well as our understanding of the physiological roles of interferons. He is also deeply passionate about teaching and student development He has a steadfast commitment to increasing the diversity of students in academia in the biomedical workforce. Dr. Langer's efforts have been recognized both internally and externally, earning him the Rutgers University "Leaders in Faculty Diversity Award," the "Dean's Award for Extraordinary Service to the School of Graduate Studies," as well as the award of multiple NIH training grants.
Dr. Langer's dedication to increasing the diversity of students at Rutgers began in 1993. At that time, he helped lead a summer research experience and mentor program for undergraduate students from groups underrepresented in the biological/biomedical sciences. Then, he recruited to become co-PI of our NIGMS/NIH-funded "Initiative to Maximize Student Diversity" (IMSD) Program in 1998 and the "Bridge to the Doctoral Program: the University of Puerto Rico to Rutgers" in 2000.  He became the lead PI of both grants in 2011. 
Through his advocacy and mentorship, Dr. Langer has helped shepherd more than 120 Ph.D. and M.S. students through these programs. These young, diverse, and talented scientists have continued into a variety of science careers, including teaching and research positions in academia and industry; science writing; science teaching at other levels, and professional positions with science organizations. He is happy to share and continue this important work with his co-directors, Drs. Beatrice Haimovich and Loren Runnels.
Tracy Scott, Ph.D.
Program Coordinator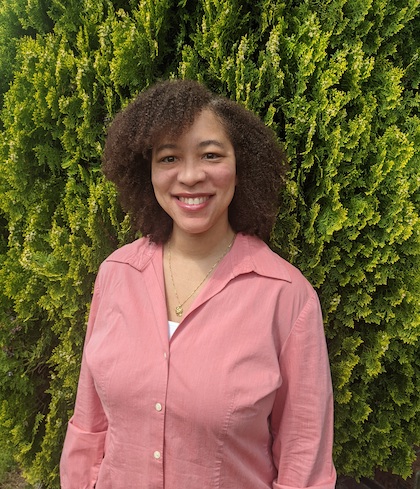 Special Projects Coordinator, School of Graduate Studies RBHS-NB
B.S., Cornell University
Ph.D., Rutgers University
Postdoctoral Training: Rutgers University
Dr. Scott is no stranger to Rutgers. She completed her PhD in 2003 in Biomedical Engineering (BME) where she created a mathematical muscle fiber model to determine that the effects of stunning on myocardial tissue could be accurately portrayed with just a single muscle fiber model.  She also used a fluid dynamic model to study chaotic flow in collapsible vessels, thus making a connection between chaotic flow within a collapsible or stenotic vessel and the ischemic episodes that produce myocardial stunning.
After spending some time away from Rutgers, teaching for a private school, Dr. Scott returned in 2014 for a postdoctoral fellowship in BME where she conducted research to characterize and optimize the conductive properties of the polymeric, actuating nanofibers of a tissue engineering scaffold designed to contract prior to muscle tissue regeneration. Since the scaffold would contract, without muscle being present, while providing a foundation for muscle regeneration in vivo, it would allow the "muscle" to be useful before muscle regeneration.
Currently Dr. Scott is a Special Projects Coordinator with the School of Graduate Studies/Rutgers Biomedical and Health Sciences (RBHS) and is involved in many projects geared towards the betterment of the biomedical graduate students' experience, including initiatives to improve both diversity education and outreach. Dr. Scott is currently also the Co-PI on a grant from the Russell Grinnell Memorial Trust for the Rutgers Science Explorer (RSE) program. The RSE is a 40-foot, state-of-the-art, custom-designed mobile laboratory and science demonstration center that brings exciting and innovative hands-on activities to schools and communities across the state of New Jersey since 2005.